Update on How Things Are Going
So since we have now told our world that yes, we are planning on taking this big adventure, I should probably keep you updated on what I can.
As of right now, there isn't a whole lot to report as we are still really in a big waiting period for the most part. Both Matt and I are afraid to get our hopes up as things can change really quickly at this point.
Currently, we have an offer in on a boat in Antigua (yay!). I want to be super excited to get this ball rolling, but we haven't had a survey done on the boat yet, so that can change a lot. As of right now, there is paperwork in the mail from the boat broker in Antigua on it's way to us. It should be here in the next week or so.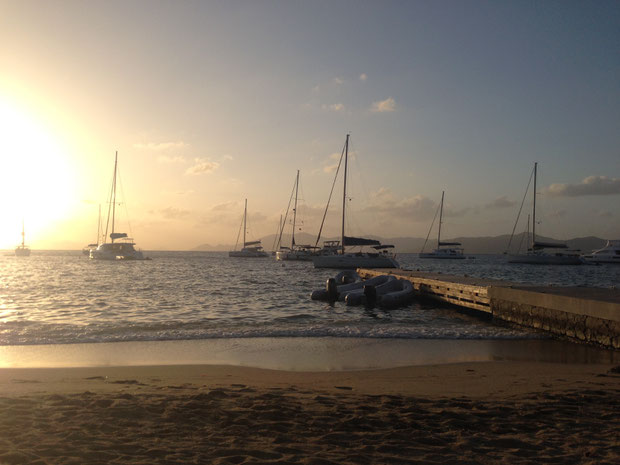 Once we have filled out that paper work, we send a deposit (totally scary!) and then the survey (like your home inspection - remember in the olden days when people would get those done on their homes before they bought them?) gets done on the boat. Once we get the survey back, we might adjust our asking price and then make a decision. 
I'm afraid of:
what they might find that we couldn't see from photos (could be a lot!)

not being able to physically see the boat and all of it's question marks (this is killing Matt!)

realizing we are in way over our heads

having to start the boat search all over

realizing our hearts are broken...
But I'm getting ahead of myself. There isn't anything to report, except my (mostly ungrounded) fears. We still have plenty of time to find something if this one falls through. Just... so many feels.
Speaking of paperwork, we have some friends of friends who are looking at our condo to buy (more yay!). Again, I don't want to get my hopes up as life happens so fast and so many things can change, but we are waiting for more paperwork/financing from the interested party. All of these things take time, so here comes more waiting. We have a few other leads if this (totally perfect and delightful) family doesn't work out. But again... my heart can only take so much ;)
As much as I can say I don't really feel any stress, my body is feeling it. I am really tired these days and somewhat foggy brain (could be the heat?), and Matt is feeling the same sort of things. We are trying to focus on what is actually in our power to change and it isn't much. So last night Matt washed the floors and I went to bed early and surprisingly, we're feeling a little better. 
We are settling into a time of upheaval and it's just taking some getting used to. I truly feel that once the condo is sold and the boat purchased (preferably in that order), we'll be in full go-mode and can really start moving forward.
But for now, it's a large cup of coffee. 
Thanks for reading, friends! Your encouragement has been so heartwarming.