Reactions to Adventure.
I was at the bank earlier (if you follow my Instagram, you know why) and was finishing up some paper work pertaining to our trip, when one of our long-time "bank-friends" (meaning an employee of the bank) happily came up and was asking a little more about what was going on. I briefly explained "we're buying a boat in the Caribbean and plan to sail around for a year". I said this very casually as if I could have been saying "after this, I'm running to the store to get some bananas".
The strangest thing happened next: I think I actually saw the colour of her face change. I think she actually paled: she actually lost that healthy colour in her face, you know, blush in her cheeks, red in her lips. 
I repeated myself, with a couple of new adjectives and (as anyone who knows me will attest to) with lots of hand gestures. But alas, none of her colour came back. She could still smile, but she could almost hardly mutter "well, can the kids swim?" to which I replied that yes, they are in fact very good swimmers. She sighed heavily and started to breathe again (and blink, too: I think she had stopped blinking entirely).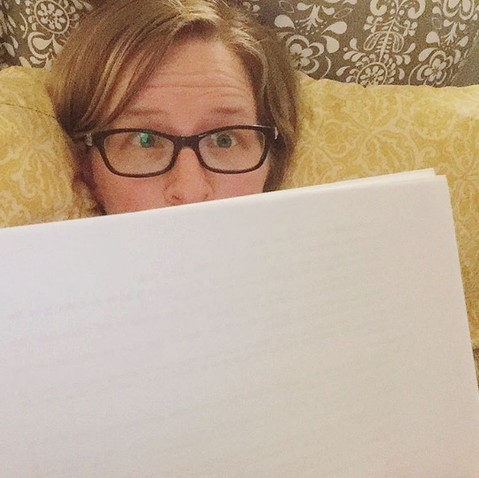 "Oh, good, good. Well, if the kids can swim, well, well... good", stunned, she wandered away.
I was legitimately afraid that she was feeling genuine fear and trepidation for our survival during our trip.
I also fear that she is not the first, and won't be the last. People's reactions sway between fear-of-the worst-case-scenario, to the bad-longterm-financial-decision to that's-cool. And everywhere in between. As much as I welcome people's questions and remarks, I am slowly having to brace myself for them as well. I am not used to having our life decisions critiqued. There is nothing normal about these decision, I suppose: I can't expect normal reactions.

I was recently grilled by a well meaning friend about all of our financial upheaval and "how are you going to re-enter the market?" and "have you thought about X, Y and Z?". I say "grilled" though I actually felt slightly accosted, but they were all good questions to ask, and yes, we have thought it all through. 
The truth is, this won't make sense to a good chunk of people. The truth is, that this probably won't be a good long-term investment choice for the current real estate market. But the truth is, we will probably come back with an entirely fresh perspective (even if it is with zero dollars) because, the truth is: we don't care.
We will be experience-rich and house-poor. But we'll have spent a year building deeply into each others lives and living richly while watching our money slowly blow away. 
But it's just money. We can make more. But I can't relive my daughter's eighth year of life or my son's fifth. These moments are sacred, and this is a dream we have shared for a long time. We have thought out every angle, and there is a pro and a con for every way you slice it. As is everything in life, right?
We've truly felt the hand of God weaving us through so many of these processes and we do not feel alone in this. Also, we have felt the love and support of those close to us and that counts for a lot. Even though the choices we are making sound completely crazy to some or just plain foolish to others, we're so glad to have you along for the journey. Truly.
PS: For those of you who might have lost some colour (or just plain old respect for me), just know our children't post-secondary eduction is paid for and we still have a solid downpayment for a home in the future. And for all of my friends who are asking, I am keeping my Vita-Mix: hence, we can totally survive for a long time.