Waiting For Something
I know in a few months I will have a chat with my past-self and say "why were you so stressed out in December? Why didn't you just enjoy that time off?"... but for now, my present self is having a hard time relaxing as we float a little longer with no job or home. I know this won't last much longer, and I know that there are some really great opportunities around the corner, but waiting is the worst.
It's slightly ironic that all of this waiting has happened around Christmas. I mean, all of Christmas is surrounded by waiting, waiting and more waiting. It's all about being patient, believing and trusting that it will all be wonderful. So, we are waiting some more, while Matt sends out more and more resumes and we hunt for the best place to put down roots.
I was challenged not long ago by a friend's blog post that encouraged me to not make any New Years Resolutions, but to choose one word to hold fast to throughout the year. The premise, or at least as I understood it, was to set a simple yet powerful word, a single word, to set the rhythm of your year. I can't explain why, but this struck a cord with me and I really had to think about it and make sure I did it right. I took my time and made a list. I'll be honest and share me list with you all.
brave

endure

trust

dive

leap

explore
roots

commit

plant

create

delve

I settled on the word TRUST. As brave as I want to be, as much as I want to explore and dive deep into a new adventure (whatever it might look like), I know at the heart of it, I need to just trust and let go of all my worries and "what-if's". Stress won't help, worry won't move us forward. I know there is a perfect plan set out for us, and we are working towards it. Things are still a little fuzzy and unclear, but every day we are getting a little closer to a plan we can get excited about.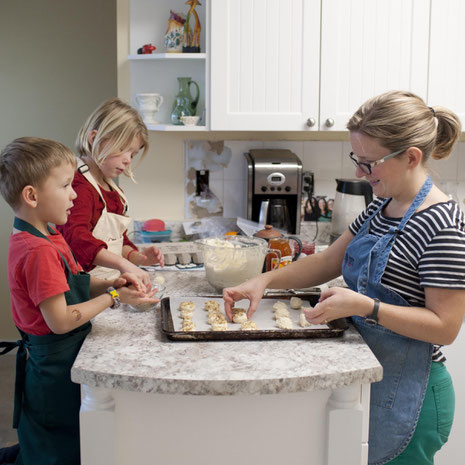 So into this new year we fly! 
We are looking at homes and jobs in Nanaimo, Powell River and any places in between (well almost, but Pender Harbour was really too small). Prince George is always on the list, too, as is the Okanagan.  Matt is a pretty versatile guy with a varied skillset, so I am sure something will materialize soon. (I mean, he has had some really great job offers, but none have been the right choice just yet. Yes, we are being a little picky, but we still have a little time to be so.)
AND people will be getting back from holidays this week and next so we can finally start hearing back from possible employers. We are still living in my mom's place, but we really don't want to overstay our welcome here. We are trying to find something temporary for the near future.
I shall remind my future-self  that looking for a place to live and work right around Christmas is not ideal... it's nearly impossible. So, we are being patient, and trusting that just the right opportunity will come at the right moment.
For now, we are embracing this slow time in our lives (it might never happen again!) and doing our best to trust this process and know that soon things will solidify. 
So in the mean time, we bake cookies, we read books and spend some really great quality time together.
Happy New Year!