So What's is Next?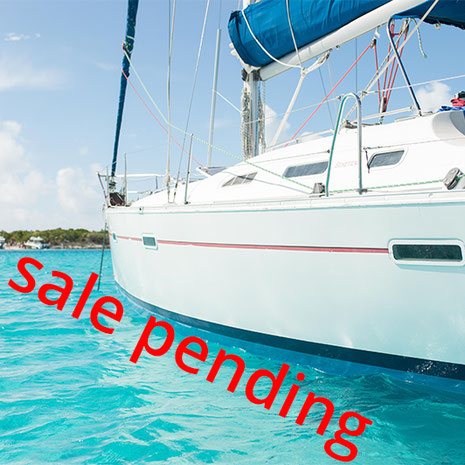 So, yesterday this happened and sorta took our day by storm. We never dreamed that selling our boat could happen so fast. We really buckled in for a long drawn our ride. We got some really great advice from Let It Breeze Sailing and Monday Never and Sailing Salty Kisses, which essentially all came back to the same point: photograph it beautifully and price it to sell. 
Done and done. 
I wonder now if we should have sold for more. But then I think about all that came our way and I feel it was because it was a great price on a clean boat that is ready to go with tons of useful items already on board. And this way, with a quick sale, we won't waste anytime in marinas or on the hard waiting for her to sell (which really gobbles up your money fast).
So we're happy! The interested buyers will fly to Florida around July 14 to get the process started.
So what happens after that?
Well, we have been feeling like we've reached the end of our full-time sailing dream yet are still eager to travel a bit more. This sailing part has always been a short term thing, leaving ourselves wiggle room to stay longer or shorter. As the pages have turned and as the season has gone on, we've felt that the best thing to do was to sell the boat and move along. Part of this had to do with turning around in Puerto Rico, part of it was just timing, part of it was the magic wearing away. 
We've loved this adventure and it has been more rewarding than we could have ever imagined, but Matt and I are on the same page and wanting to try a new adventure.
We've been saying for so long "it all depends on how the boat sells!", but we're dreaming big again. With this time in our lives (no jobs, no home, no commitment), we would love to explore Europe as a family. We've always wanted to spend a good amount of time there (not a 2-3 week holiday) and this is our best time. 
Even some days I get so exhausted thinking about that adventure but then I remember what it takes to get out the door and pack up a life and go adventure. It's hard work. Right now, we are already out the door and literally living a floating life and are as flexible as we'll ever be.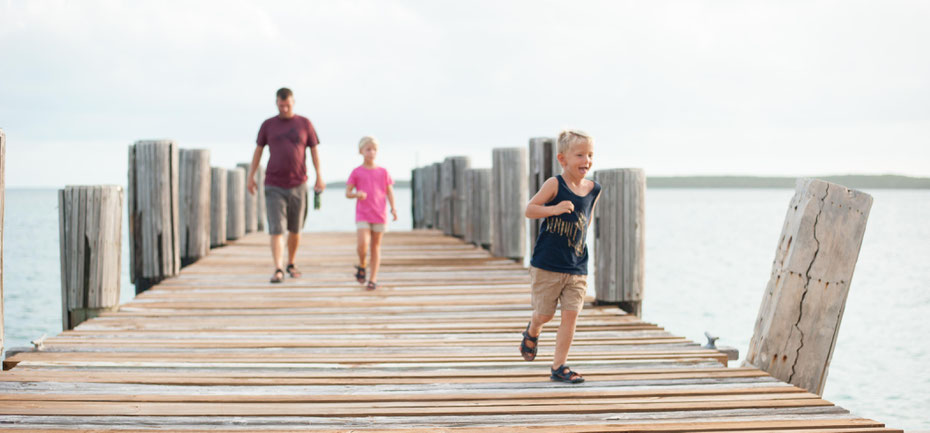 In our biggest, bestest dreams, we fly to Europe for August, maybe start in the UK and move south as the season change. Maybe buy a car and get around that way, maybe buy a caravan, maybe airB&B it across. Again, we are good at rolling with it. There is so much to see and we don't have a route, but we'd love to catch up with our German friends and Matt's cousin in London. The rest is open. Dubrovnik in Croatia? St.Petersburg in Russia? Brussels in Belgium? Venice in Italy? (Venice is non-negotiable: Piper has been dying to go for a long time now)
Sure! and everything in between. We hope to travel at our own pace and spend more time in places we enjoy and zip through the spots we don't (like, we'd rather spend a week outside of Paris in a smaller community and drive into the city for a couple of days to get a feel for it, but come back to a quiet life in the country to relax). We'll have to play by the Schengen rules, but we'll work something out.
If Europe doesn't pan out, we can travel back across the US and Canada (a trip we loved!), and go from there. At the end of it all, I REALLY want to be back home for Christmas. Really, really bad. 
We don't have a home to go back to, in reality, but we do have our families and they will take care of us for a while, too. And so many friends' couches to crash! Watch out, people! (I take milk and sugar in my coffee, thanks for asking)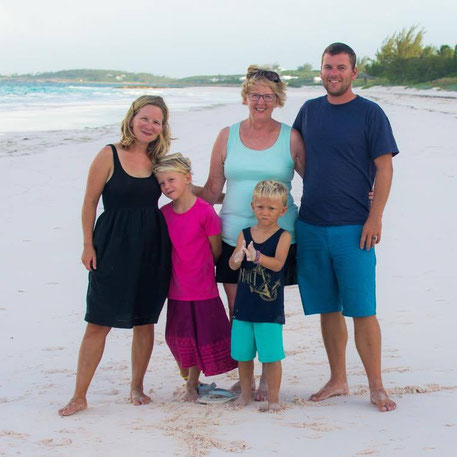 We are still processing this whole thing a bit. I know that this boat isn't sold until it's sold, and so much can happen between then and now, but we're looking forward to this next chapter. We have no regrets and really feel like we have done what we set out to do. This year of adventure has morphed somewhat, but we've always been open to that. By the end of the year, we will come back with a slightly new perspective on life, and living in general. 
As much work as it is to turn a page in the adventure, we're excited for what is coming next. Like, really excited. Like, we don't dare get excited excited. Here we come!
(here we are with my Mom visiting us in the Bahamas)